We all know Marriages have a way of changing a persons personality both Positive and Negatively but it seems its changing Tonto positively apart from the fact that she gets more beautiful by the day she has since been drawing herself closer and closer to God from frequently visiting her mountain of fire church more often to now becoming more Religious on her social media posts, Those who knew Tonto before now know she is not the type who mice words she has openly put so many fellow colleagues on blast in the past as a matter of fact she doesn't dare miss any opportunity to do which makes us wonder why she choose to recently ignore Gideon Okeke the actor who took shot at Tonto and her husband Tonto Dikeh usually doesn't mind adding very insultive cause words in her rant or response to criticisms infamously calling her colleague and rival
Mercy Johnson a bastard
.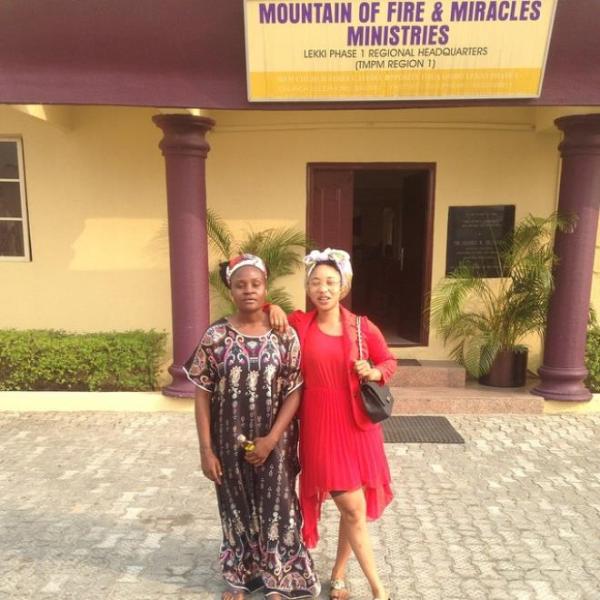 It seems the disney version of beauty and the beast true love really exist only this time tonto was the beast who was turned back to normal after getting a kiss from her Love. She has since been very religious dropping so many types of Prayers on Her Husband. With the likes of Nollywood actress, Tonto Dikeh, expressing the affection she has for her husband to be, many would sure be tempted to go in search of true love if they are yet to find.
The actress since falling in love couple with her recent introduction which became talk of the town, Tonto, has just been praising her lover at every opportunity she gets.
Few days back, the actress made a very nice prayer request to God on behalf of her man begging God to preserve his life so he can enjoy her and the kids.
In her words, "My husband is a gift and a testimony and for this, he shall be blessed in his spirit and soul. His body shall be full of vitality of the Lord, his life garnished with wealth and abundance; he is experiencing peace all around. I shall not mourn over him, because he is satisfied with long life, he shall live and take care of our children and I. He will eat the good of this land. The Lord will not take him where there is no grace. The Lord will keep our love alive and our marriage will be more fruitful than ever before. God bless my husband richly. AMEN/AMIN."